Grace Consulting is powered by an energetic and highly experienced team — leaders in the fields of strategy, technology, and complex tactical implementation. Meet our core strategists: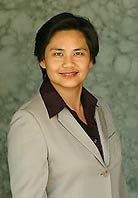 Katrina Ling
Katrina Ling founded Grace Consulting with a vision to help companies and executives bring their cutting-edge ideas and revolutionary initiatives to fruition. Wielding an undergraduate degree in Chemistry, an MBA in Strategy and Finance, rigorous training from such world-class institutions as MIT, McKinsey, and Accenture, and decades of hands-on experience in healthcare, consumer products, government, advanced technology, and Web commerce, she embraces complex challenges and first-of-a-kind projects with uncommon aptitude and visionary finesse. Having run businesses from start-ups to multi-billion dollar institutions, Katrina understands the day-to-day challenges her clients face and has the proven expertise to mobilize change in people and assets. The result is absolute peace-of-mind in knowing that you will reach your goals with precision, effectiveness, and the due respect and admiration from your peers and those you lead.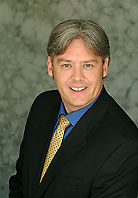 James Kennedy
Jim Kennedy used his first computer at age six — when computer systems were many times bigger than he was. Since then, his expertise and reputation in information technology and communications systems have grown substantially. After laying a rock solid foundation with a Bachelor of Science with Honors in Chemical Engineering from the University of Manchester, Institute of Science and Technology (UMIST) in England, as well as an MBA from the UCLA Anderson School of Management, and an information systems accreditation by Her Majesty's Government in the UK, Jim went on to provide strategy and implementation management for some of the world's highest profile organizations. He has brought unmatched, high-level experience, mature political astuteness, and a deep understanding of IT to such international clients as Airborne Express, Warner Bros., Barclays Bank, the US Army and the British Army, several major maritime ports and airports, and the governments of the United States, United Kingdom, Ireland and Russia — and he continues to do so most impressively for Grace Consulting projects.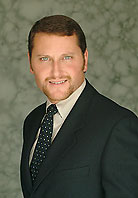 Jeremy Lurey
With his first scream on the day he was born, Jeremy Lurey, PhD, began mastering the art of communications, people, and processes. Further in-depth studies and training supplied the credentials to turn his talent for organizational change into a powerful tool for leading companies and organizations across the nation, from Health Net, Inc. to Kaiser Permanente and Novartis Consumer Health. With undergraduate degrees in communications and psychology, and a masters and doctorate in organizational psychology, Jeremy adds a confident, even-keeled presence and proven scientific approach to organizations implementing change initiatives and process improvements, enhancing team performance, and developing leadership skills and practices. Additionally, Belgard Group and SAP certifications, as well as hands-on management experience at such leading firms as PricewaterhouseCoopers and Arthur Andersen, make Jeremy a nimble and invaluable team member at Grace Consulting.